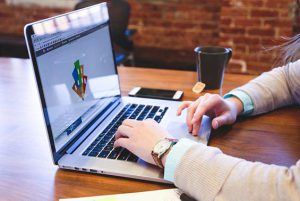 On Windows 8.1 or Windows 10, users tend to come across an error message that reads "Your computer is low on memory". However, many users say that the system memory actually works fine. It seems that such alerts appear when the operating system misinterprets several memory indicators. You can try the following troubleshooting steps from computer tech support to resolve the issue. Prior to defragmenting or removing your large personal files, try all these steps to see if the issue clears. Also, sign in to the Administrator account before you continue.
Fully Scan your Computer for Malware
Certain malware programs or files might prompt you with the said warning. It will prompt you to even download a software in order to resolve the low memory problem, which does not even exist. Be wary of such scams and do not download anything on your PC. You have to get rid of malicious files with an antivirus software. Perform a full system scan with it, and do a quarantine or virus removal if required.
Force Quit the Processes That Use Too Much RAM
The error may pop up if there are several processes or programs running on your system. It could be that your computer's memory is not supporting the processes. Force quit only processes that are not important to you, but do not end the system processes. It can be a web browser, clogging in the background despite closing it.
Right-click on your desktop taskbar, and select Task Manager.
From its main window, under the Processes tab, click Memory to sort processes by usage.
Then end the process, which uses plenty of memory.
Increase Virtual Memory Manually
By increasing the virtual memory of your system, you will be able to fix low memory alerts or issues. There are no applications for this so you have to do it manually.
Navigate to the Start Screen and type Advanced System Settings. Double-click on the first search result that shows.
Select the tab titled Advanced and click on Settings button below the Performance
In the Performance Options window, select the Advanced tab and click the Change button under Virtual Memory

Clear the checkbox Automatically manage paging file size for all drives.
Select the C: under the Drive [Volume Label] heading, and select Custom size
Add or type a fresh size in the Initial size (MB) or Maximum size (MB) text field, and click on Set.
Click on OK for confirmation.

Repair the Windows Registry
Before repairing the Registry, take a backup of it just in case something goes wrong. You can also run the System File Checker (SFC) scan. The utility in Windows verifies the integrity of protected system files and then repairs them when possible.
Navigate to Start, type Command Prompt and then open it.
Type the command sfc /scannow and press Enter.

Wait for the scan to finish, and then reboot your system. All corrupt files will get replaced upon restart.
Update Windows
Ensure that your computer is running on the latest Windows Updates. The updates improve the stability of Windows computer and resolve several issues. To access Windows Update, type that when on the Start Screen. Then go to the Windows Update section, check for and install available OS updates.
Run Check Disk
On Windows 8.1 version, you can bring up the computer drive you need to check in the File Explorer. After that, right-click on the drive you need to scan and choose Properties. Navigate to the tab Tools, select Check and choose Scan Drive.
On Windows 10, you can use Command Prompt to run a disk check. Type the command chkdsk C: /f and press Enter key. The command detects as well as resolves logical issues that affect the drive in question.

Clear Temp Files and Folders Using Disk Cleanup
As you surf the web, your computer accumulates cached and/or temporary files. If you do not clean them from time to time, they affect the processing speed of your system and trigger memory low warnings.
On Windows 10, go to Start and type Disk Cleanup. Open the utility.
Click the disk you need to clean and the utility will show the disk space you can actually free up.

Click on Clean up system files to proceed
Uninstall Unwanted Software
If you have a recently installed program on your system, then try uninstalling it to see if that frees up sufficient memory.
Go to Start, key in Control Panel, select the Recently Added Program(S) and click on Uninstall.

Then reboot your system, and check if the low memory issue persists.
In case you cannot resolve it despite trying all these things, consider expanding your system's memory. In case you have any doubts or require advanced assistance, you can get in touch with our computer tech support professionals over the toll-free number listed above.