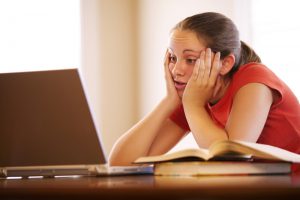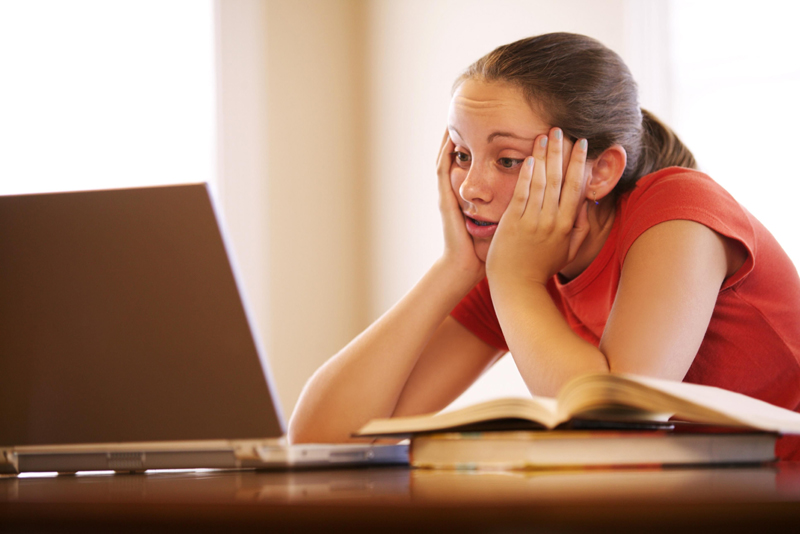 The automatic update failure, corrupt user profile, and unnecessary extensions are some of the concerns Google Chrome users often point out. Some of the steps to troubleshoot such common Chrome browser issues are as follows. Yet before you begin, ensure that latest Windows Updates are installed in your PC, and that the Microsoft security software is up to date.
Check for Unwanted Extensions
Click Google Chrome's menu button, move your mouse over to More tools and click on Extensions. The menu button is the one denoted by three dots or horizontal lines and you can find it on the upper right side of the browser. Check for any suspicious extensions, such as shopping or discount adware or toolbar, which cause unnecessary behaviors when browsing.

To confirm whether an unrecognized extension is not required for surfing sessions, click on the Details button below one and click View in Chrome Web Store button on the next page. In the web store, switch to Reviews tab and you can get consumer reviews of the extension you opened.
Reset Google Chrome
From the menu button of Google Chrome, choose Settings. Scroll down to and explore the Advanced drop-down. Then, check for the Reset heading by scrolling down to the bottom of the page. Click on the Restore settings to their original defaults button and confirm the same when Chrome prompts you to do so.


Among other things, resetting the browser clears cookies as well as changes default startup window, home page, and search engine preferences. Passwords and bookmarks remain unchanged though.
Reinstall the Latest Update of Google Chrome
Click on the Start button, search for Add or remove programs on the search box of the menu and open the respective link from the search results.
In the list of programs, choose Google Chrome and click on the Uninstall Follow the instructions to complete it.
Then restart your computer, and download and install Google Chrome from its website.
Finally, click on the menu button, move your cursor over to Help option and then click Check for Update. If you cannot find that option, then you can be sure the browser is up to date. If required, install its latest update.
Rename or Delete the User Profile Folder
In case Google Chrome still does not work, remove the folder containing configuration info and settings of the browser. Remove the folder only in case none of the previous steps fixes issues with the Chrome browser. Usually, this folder stays hidden on Windows. To access it;
Open Windows Explorer, choose Organize tab and click Folder and search options.
In Folder Options, switch to the View tab and select the checkbox Show hidden files.

Then go to C:\Users\<YourUserName>\AppData\Local and open Google\Chrome\User Data\Default. Delete the folder containing Chrome user data from here. This gets rid of the bookmarks and settings. In case you need bookmarks and other data, change the folder's name. Otherwise, remove it.
Avoid Multiple File Downloads Automatically
Click on the menu button, denoted by three dots or lines, on the top right of Google Chrome and choose Settings.
Scroll down to and click on Advanced drop-down.
Scroll down to and choose Content Settings.
In the next page, click on Automatic downloads It is recommended to toggle the switch to Ask when a site tries to download files automatically after the first file.
This then avoids a website from downloading a file you do not need while downloading one you do want.
Avoid the Browser from Running in the Background
Under Advanced settings, scroll down to and disable Continue running background apps when Google Chrome is closed.
This makes sure that even when you exit Google Chrome, the program closes. In case you use the Chrome browser for e-mail purposes and basic browsing, you might want to disable the following setting. In case you rely on the browser for messaging purposes or notifications, you can opt not to prevent it.
Block Popups in Chrome
In case you come across advertisements, a system clean up is recommended to block pop up ads. There are ways to block popups in Chrome, including changing permissions as and when they appear while surfing the web. A full scan of your computer with the latest version of an antivirus software might get rid of virus. Malware removal is one way to fully get rid of pop up ads if other steps do not help with that.
If you still come across any errors or issues while surfing the web on Google Chrome, get in touch with our tech support professionals for an advanced solution.