Computer viruses were considered as just an urban myth until a few decades ago and they were found more in movies than actually on computers. Those days are long gone and now, virus attacks have become a common scenario that affects both businesses and home computer users. However, it is true that several users still have no idea on what a virus is and how it affects their computer systems.
In simple words, a virus is a program that is specifically designed to replicate itself from one disk to another of a single computer. These harmful files spread quickly to the other folders of a computer, which in turn affects the normal operation of the device. However, viruses normally do not spread from one computer to another unless users exchange the infected files over an external drive or a network.
The Growth Of Virus
Studies conducted by experts revealed that the number of known computer virus before the year, 1990 was just 50. However, there happened a significant growth in the number of computer virus in just a single year with the numbers estimated to be over 48,000. Fortunately, just 300 of them were in general circulation at that time.
About 33 percentages of the computers across the world have experienced some type of malicious infection by the year 2014 and experts claim that the numbers are expected to rise in the future. You should also note that over 18 million malware strains were captured in the third quarter of 2016, which means that you will have to find an effective strategy to protect your home and business computers from virus attacks.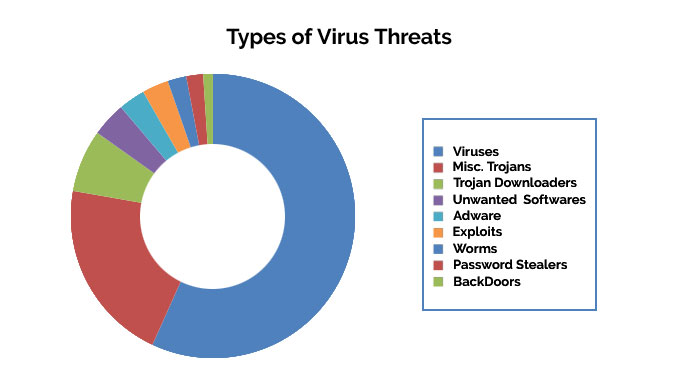 Is My Computer System Affected?
If you are a business owner, then you will be certainly using your computer or PC for numerous purposes such as to, check official emails, create presentations, financial transactions, and to track the growth of your business. This is the major reason why Instant Tech Support wants to talk to you about virus removal.
There is no denying the fact that every computer system in the world is prone to virus attacks. Therefore, what you can do is to constantly monitor the system and check whether you are experiencing any of the following issues or not.
Computer freezes or get stuck often

Computer is running slow

Data and files are disappearing

Computers programs fail to close or open properly

Frequent computer crashes

Strange behavior of software

Unexplained bandwidth usage
Businesses and users with the above-mentioned issues should immediately get in touch with us to solve the problem.
The Risk Possessed By Unchecked Computer Viruses
Several users and small-scale businesses who do not realize the unknown threats possessed by unchecked computer viruses often ask why they should check for viruses and remove them if detected. It is high time businesses acknowledge the fact that computer viruses are not a slight or minor annoyance and is something that can affect the security, productivity, and important data of your business.
Even a slight virus infection can have a significant impact on the productivity of your business. It will not just slow down the systems but it will also interfere with tools and programs your employees need to access, which will in turn makes it unable for them to complete the assigned tasks within the preset deadline. This will surely affect the productivity of your business and may cost you thousands of dollars.
A recent research revealed a shocking conclusion that the users who were aware about the risks of unknown link in their emails decided to click them anyway. This is not a wise thing to do because these malicious files can compromise the security of your business and may even gain access to all your important files and data stored in your computer, which will further aggravate the problem.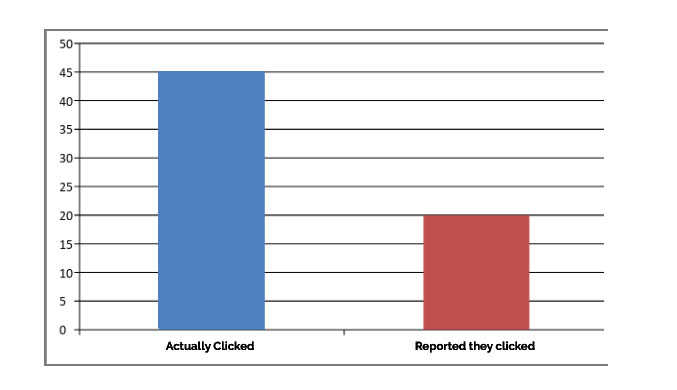 The graphical representation gives you a clear idea that 45 percent of computer users who were aware about the various security risks reported that they clicked the unknown links in their emails. However, only 20 percent of them admitted the fact that they have clicked the unknown attachments or links in their email.
How Can We Help?
Instant Tech Support can help users or businesses who are unable to use their computers because of harmful virus or malware attacks by remotely removing the virus infection from the system. Our expert team of computer repair technicians has dealt with different types of malware attacks and we are proud to inform you that we have been presented with several difficult situations before. However, we were able to rise above the challenges and produce excellent results every time.
We will not only help you to remove any malicious threats from your PC but also extend our services by installing a reliable and efficient anti-virus program. This will offer more security to your business and help you neutralize any future malicious virus or malware attacks with ease. If you are after a quality virus removal support service with affordable price and quick response time, Instant Tech Support is your ultimate destination.