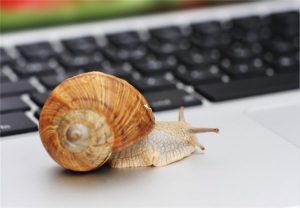 Windows OS is many things – powerful, useful, clear, and fast. This is the reason why the operating systems in the line make up the major share used on computers around the world. Windows usually comes with tools meant to help with tweaking or customizing computer performance. Most people forego the use of these, but they're immensely useful when it comes to cleaning up disk errors, deleting temporary files, and optimizing stored data.
If you know how to use it, then running Windows cleanup tools is a good way to keep the PC running smoothly, and to prevent any crashes which might result otherwise. When you think of how to fix slow computer issues, there's little else than can be of much use.
Disk Check
Go to Start and select
Right click on the drive you wish to perform the operation on, and hit Properties.
Go to the Tools tab, and move to the Error-checking Here, hit the Check now button. This will bring up a Check Disk dialog box, where you need to check all the boxes shown.
Hit Start.
Disk Cleanup
Slow Computer Fix

Go to the Start menu and choose All Programs. From that, choose Accessories, and then System Tools. After this, select Disk Cleanup. When the Disk Cleanup: Drive Selection dialog comes up, choose the drive that you want cleaned up and hit OK.

Move to the Disk Cleanup tab and select the file that you wish to delete from the computer. This will free up space.
Hit OK, and then Delete files, which makes for confirmation. After this the cleanup operation will start.
Disk Defragmenter
Go to the Start menu and choose All Programs. From that, choose Accessories, and then System Tools; after this, choose Disk Defragmenter.
Pick the drive that you wish to defragment, and then hit Analyze disk. This utility will check the disk to see how much of the data on it is fragmented, and tell you if there's a need for defragmentation. In Vista, move to the drive to process, from the Select volumes
Hit the Defragment disk button if this is recommended. In Vista, this is Defragment now.
And more on how to fix slow computer issues – download and install a good antivirus to see if there's a malicious infection causing the lag in your system.