Much like how various cloud storage services link to their parent companies, Google Drive is the core of different online services offered by its parent company Google. All accounts related to Google were unified under a single account ID last year, which means that if you have a Gmail or YouTube account, you already have a Google Drive account. Here's why we think Google Drive is the best free cloud storage service available today.
Google Drive offers a free storage space of 15GB. However, note that this space is shared across various services of Google. Hence, you need to avoid saving large attachments in Gmail if you want to save up on available storage space. If you have enabled automatic photo backup in Google+ from your smartphone, your Drive space will consume the same. There's a workaround for this though. Photos below 2048×2048 resolution and videos shorter than 15 minutes will not count in the 15GB quota; configuring your smartphone according to this will virtually allow unlimited storage space.
If you buy a Chromebook, you get 100GB free space for two years. In Google Music, you can save upto 20,000 songs over the cloud free, which will not count with Drive space. Just like other cloud providers, Drive provides a local folder in your PC where you can add files and folders. Data added to this local folder will be automatically synchronized with your Google Drive account. You have well-developed clients for synchronization on PCs and Macs. Mobile versions of these clients are available on Android and iOS, but there is not one for Windows Phone yet.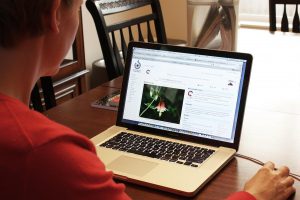 The user interface is sleek and simple, and navigating through available features won't be a tough task even for beginners. You can set up a two-step verification process to prevent unauthorized access to your account. The Privacy Policy states that company cannot access the data in any account at any cost, unless compelled by law enforcement agencies. Like that of Apple's, data stored in Drive is encrypted in 128-bit AES, unlike the 256-bit encryptions of OneDrive and Dropbox.
If you primarily use Google-based services, like Gmail and Google+, or use an Android smartphone, Google Drive would be the best free cloud storage service along with its generous 15GB of free storage space.