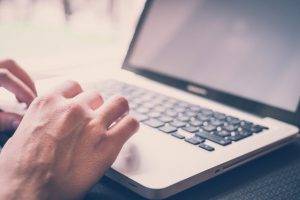 These days, laptops are more preferred than desktops, but this was not always the case. There was a time when getting a laptop meant paying a high price. A lot has changes since then, however. Technology has advanced to such an extent that it has allowed the manufacture of smaller, faster, and lighter machines. The only downside to laptops having become more accessible is that consumers nowadays get easily confused as to which laptop to get. Below are some of the factors to remember if you ever face this dilemma.
Hard Drives: The hard drives in laptops are smaller than in desktops, and also more expensive. Most laptops come with a hard drive that is between 100 and 500 GB of data capacity. Unless you are a professional photographer, or have another reason to store big uncompressed files, you can do with the standard capacity. If any additional space is needed, you can always get a portable external drive.

Latest Technology Devices

Memory: More RAM makes a machine faster, so based on what you can shell out, you should be okay with a laptop that has 4 GB of RAM. However, if you cannot muster the dough and need to settle, just be sure you have an upgrade option. People usually neglect this part, and it is only when they need online computer repair that they take heed. There are limits to how much a technician can speed up your computer, and higher RAM lets you run more programs without having the computer running slow.

Processor Speed: This is an age old metric for measuring the worth of a computer. These days, most computers come with processors that can handle multiple routine tasks at the same time, such as web browsing and office applications. That is why the processor speed is now only important to look at if you will be using the PC for gaming, data processing, or graphic designing. If you really need speed, you should choose a higher Gigahertz option, or one with multiple cores.
Portability: Laptops are meant to be portable above all else, which is why the weight of the PC you get should not be too high. This works against battery power, so a good balance must be struck between the two. If you are buying any time soon, you should choose a medium-weight laptop if you want the battery to last longer.