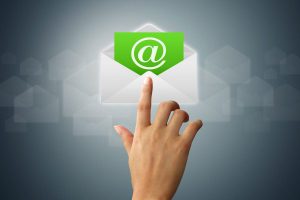 If your Outlook application were not working as expected, you would search online with the keyword 'Outlook not working' to find out the steps for troubleshooting the issue. Nonetheless, the search wouldn't always fetch appropriate troubleshooting steps. Certainly, you would be able to find the solutions quite easily if the issue happens to be very common. On the other hand, if it is a rare issue, you will have a tough time finding out the proper troubleshooting steps.
One of the rare issues that some Outlook users have is with the contacts in their Outlook application. They would complain that the contacts in their address book are not properly arranged. Consequently, when they search for any specific contact details, they get irrelevant information.
However, by taking a little care, you can have your Outlook Address Book display the contact information in correct order. For instance, when you look for a person's phone number, you will also be able to view the address, email ID, phone numbers, and so. Outlook versions starting from Outlook 2007 is capable of organizing the contact details in logical and useful order. Work out the following steps to organize your Outlook contacts.
Steps To Follow
Launch your Outlook application by double-clicking on its icon on your desktop and navigate to Contact
Now, go to the left pane in the Contact section and select your preferred type of view. View types are listed under the Current View
After that, choose Customize Current View. You can find this option at the bottom of the View Type dropdown list. A new dialogue box will be displayed now.
In the new dialogue box, locate and click the button labeled Field. Keep the fields that you wish to have and omit the ones that you don't. You can also decide the way you wish to have the fields to be displayed. Once the choices are made, click the OK to save the changes.
Customize Current View option contains multiple options to customize the way the contacts appear in your Outlook Address Book. Test all options before you exit the screen.
This is how you can customize your contact display in Outlook email client application.