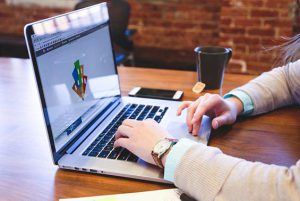 Most Mac users have the misplaced conviction that comes with owning an Apple product name, that their device cannot get infected with viruses. This isn't true in the least bit – there are plenty of malware out there attacking Macs. Although it is true that these are fewer than the ones targeting Windows PCs and laptops, it does not mean your device is always in the clear.
Some of the well-known malware that manage to infect Mac PCs are:
MacDefender
MacProtector
MacSecurity
These names, while giving the impression that they are antivirus products, actually hide the malicious nature of the programs. At best, they fool Apple users into giving up their credit card or Apple ID information.
Two of the main dangers Apple users might face are false alert messages and previously installed malware. If there is any message coming up that says, "A problem has been detected with your Mac", then it probably has to do with getting you to unintentionally download malware.
If you see the message, ignore it. If you have gone ahead and downloaded something from the site, then quit the browser you were using, navigate to the Downloads folder, and drag the new items into the Trash. After that, empty the Trash. Do not ever visit that website again, because there is a good chance that it has been hacked.

False Alert Messages

If you think the malware has already been installed on the system, and there are signs of this such as pop ups asking for your Apple ID or credit card details, close the app you think might be infected. Fire up the Activity Monitor and find the relevant app.

After you identify the malware, hit Quit Process and close the Activity Monitor. Go to the Applications folder, drag and drop the unwanted software in the Trash, and then empty the Trash.
Ensure that all of your software and apps are updated, and that you have downloaded the latest bug fixes directly from Apple.
In much the same way as with a PC, it is beneficial in the long run to add some protection to your computer. You can get software designed for the protection of Mac systems, which can clean up your files, remove viruses and other malware, and safeguard your online privacy. The antivirus would need to be periodically updated for this to happen effectively. If you already have a computer virus removal tool, make sure that it is updated to the latest standards.