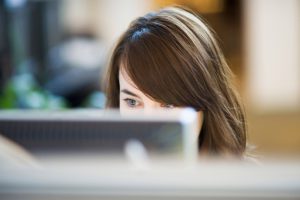 There are multiple reasons for a file becoming unusable or corrupted. Some of the common causes for this include virus or malware infection, improper PC shutdown, etc. Time can also make a file corrupted; for instance; if you keep a file untouched for a very long period, it may get corrupted.
How To Fix Corrupted Files
If you notice a corrupted file in your PC, you should either repair it or remove it. Leaving the corrupted file in the PC is certainly not good as it can affect other important files or even lead to the corruption of important system files in your PC.
Deleting The Corrupted File
If you want to get rid of a corrupted file from your PC, simply delete it. Highlight the file and then press Shift + Del key combination on the keyboard. This will permanently delete the file. If that does not help, go to the Properties of the file, and see whether it is set to Read-only. If so, de-select the Read-only attribute, apply the changes, and then try to delete it once again. This time, the file should be deleted for sure.
How To Access A Corrupted File
If you realize that you would need to access corrupted files by any means because you have some really important information with it, then you should repair it first. Here is how to fix corrupted files in a Windows computer.
Instructions
Choose Accessories and highlight Command Prompt. Right-click the Command Prompt and choose Run as administrator from the resulting menu.
Enter sfc/scannow in the command prompt screen and hit the Enter key on your keyboard. Windows will be prompted now to detect the errors with the corrupted file. Under normal circumstances, the corrupted file will be repaired and you would be given access to the file. To check the status of a corrupted file once the repair is executed, enter findstr /C:"[SR] Cannot repair member file" %windir%\logs\cbs\cbs.log >sfcdetails.txt in the Command Prompt followed by edit sfcdetails.tx
The log that will appear in the entry field will show you the status of the file.
The above steps show you how to repair the corrupted files in your PC. You should be able to access the files or manage them without any problems hereafter.