The Windows 10 OS is now available as a Technical Preview build for the users of the Windows Insider program. This build gives users a preview on how the OS would feel like once it is released to the public in April 2015. The users also get to take part in the development process of the OS by providing apt feedback and suggestions while using the Technical Preview build. New build releases are released as over the air updates every now and then. Windows 10 really looks promising, and some of the interesting features that you can expect are listed below.
Cortana
The popular personal assistant that was first introduced in Windows mobile is now coming to the Windows 10 OS. Cortana is similar to the Siri app of Apple, which provides a personalized experience while providing help working with the various features in the OS. Cortana primarily boasts of powerful search and reminder capabilities, which we have already seen in Windows mobiles. Microsoft says "you'll see Cortana as never before" as the app will be used as the primary search app for all of the Windows platform users, both mobile and desktop. Moreover, unlike the mechanical tone of the Siri and Google Now apps, Cortana flaunts natural and conversational tones now.
Design and Interface
Much attention has been given on the interface part this time around. This extra caution can be attributed to the disastrous stride that Windows 8 series of operating systems took. The company has promised the return of the traditional Start menu, which kind of faded away or became molded into other things in the Windows 8 series. In the latest demonstrations, we could see new and modern style icons all around the OS. The Windows have flattened, and it really does feel like an all new OS, much more than an upgrade.
Project Spartan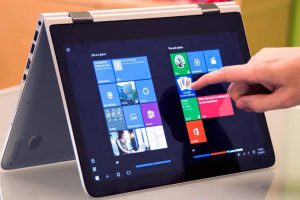 Microsoft has been working hard to develop an all-new browser for some time. In addition, the news regarding the Project Spartan is out now. Project Spartan is expected to be the default web browser in Windows 10. However, it is not clear yet whether this will mark the death of the age-old Internet Explorer web browser. In Spartan, there are new features for touch and annotation purposes. Just circle your fingers around something and the text will be highlighted.
Critics and analysts are of the opinion that the upcoming OS is indeed going to be a hit. Once it is released, it is only up to the users to decide what the company's future would be.