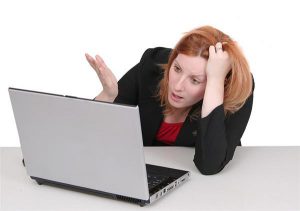 Yahoo toolbar is a type of add-on that is installed in various browsers like IE, Chrome and Firefox that will allow you quick access to Yahoo mail and Yahoo search. Many users across the world believe that Yahoo! Toolbar is a virus. But, Yahoo is a company that provides lots of web experiences to the users. It is actually not a virus, but this toolbar is quite difficult to delete from your web browsers. Well, given below are some easy instructions on how to remove Yahoo toolbar virus from your browsers.
Instructions
Start the process of running Microsoft's inbuilt Malicious Software Removal Tool. To run this, visit the Start menu seen on the left side of your computer screen and select the option named Run. When the Run menu opens, type MRT into the corresponding field and click the button labeled Enter. Usually, this Malicious Software Removal Tool comes inbuilt with operating systems like Windows 2000, Windows Server 2000, Windows XP, Windows Vista and Windows 7. If you cannot locate this in your computer, it is possible for you to download this from the official site of Microsoft.
After that, click the Next
Next step is to scan your machine. There are two scanning options available. One is Quick scan and the other is Full scan. It is usually advised to carry out a Quick scan since it can easily find the Yahoo toolbar virus and delete it.
After selecting the Quick scan option, click the button named Next to start the scanning process. Wait until the scanning finishes.
Now a window will open up in your screen, showing the prompts. Follow the prompts correctly to remove Yahoo toolbar virus from your computer.
Once the scanning process is completed, finish it by clicking the Finish
Finally, restart your machine and check whether the Yahoo toolbar virus has been removed or not.
Different browsers need different methods to remove Yahoo toolbar virus. In Mozilla Firefox browsers, you need to click the Uninstall option from the menu named Add-ons that is seen under the option Tools. However, in Microsoft Internet Explorer, you can remove Yahoo toolbar virus from the menu Add or Remove programs.
These above said instructions would help you on how to remove Yahoo toolbar virus from your computer.