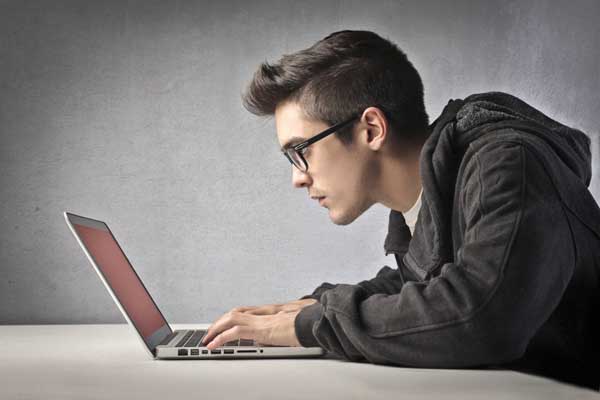 A recent survey revealed that the latest computer operating system by Microsoft, Windows 10, is currently running on more than 400 million devices. This stat evidently proves that Windows 10 is the most popular and widely used operating system in the world as of now.
Computer users hailed Windows 10 as a true successor to Windows 7 operating system during its launch and not Windows 8. Even though Windows 10 operating system successfully resolved most of the frustrating and irritating issues that users faced with Windows 8, it does contain a few bugs and minor issues. In fact, several computer users who upgraded the operating system of their PCs to Windows 10 complained that their device has become a lot slower after the update.
If you are experiencing computer running slow issues or other errors in Windows 10, it is best to get in touch with an expert online computer repair technician to resolve the issue. However, you can also do some simple tweaking to deal with the most commonly reported issues in Windows 10, provided that you are familiar with the workarounds in the operating system. Below are a few Windows 10 problems and ways to fix them.
Windows Updates Won't Install or Download
As it was with all other previous Windows operating system version, Windows 10 does not allow computer users to disable automatic Windows Updates. Experts say that keeping all the apps and programs in your computer up-to-date will prevent the chances of malware and virus attacks. In addition to that, this might help you to solve the computer running slow issue too. However, several computer users who are using Windows 10 claimed that they were unable to install or download the updates. If you are experiencing such an issue, then the first thing you should do is to run the Windows Update Troubleshooter.
If that does not solve the Windows 10 error, then you will need to scan your entire device for malware and other viruses using a powerful anti-malware software. If you have no clear idea on how to do that, then it is best to get in touch with online computer repair technicians for assistance. In some cases, restoring your device to an earlier date might also help to fix the issue. So, you can try that as well.
File Explorer Refreshes Constantly
Another common Windows 10 issue that has affected millions of users is the constant refreshing of the File Explorer. It is true that this is a minor Windows 10 issue but the error happening when you are copying or renaming the files in File Explorer can be quite irritating.
Several expert computer repair technicians claim that this Windows 10 error occurs because users have enabled the Desktop Background Slideshow feature in their computer. This feature prompts the File Explorer to refresh when there happens to be a change in the background image. So, you can easily solve this Windows 10 error by disabling the Desktop Background Slideshow feature. For that;
Click the Start button and then select Settings.
Locate the Personalization option and click on it.
Go to Preview Image and set the Background type to Picture from Slideshow.
If you are still experiencing File Explorer refreshing error in Windows 10, better reach out to an online computer repair technician for advanced troubleshooting and not try tweaking any other settings.
Default Apps Automatically Changes after Updating or Installing
Once you have updated the operating system of your PC to Windows 10, you will be able to identify that some of the default apps in the device might have automatically changed. For instance, the default browser in Windows 10 is Microsoft Edge and images will be opened through the new Photo app. The issue here is that most computer users like to use their old default browsers and apps, as they are more used to them.
The good news is that the new Windows 10 operating system does allow you to change the default apps as per the preference of the user. Follow the steps below to change the default apps in Windows 10.
Open the Start menu on your computer.
Click on System, locate Default Apps, and then select it.
Change the default apps for the programs as you wish.
As you can see, most of the common errors can be dealt with a simple modification in the settings; but instead of trying these, several computer users who are troubled by Windows 10 computer running slow issues often decide to switch back to Windows 7 for the convenience it offered. There is nothing wrong with doing that but it is best to talk to a reliable online computer repair technician before making such a decision.