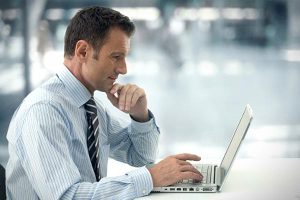 Be it hardcore computer professionals or just casual net surfers, Windows is a user interface that is admired by a lot of people. The major reason behind this fact is that it is very user-friendly and comes with a lot of tools and special features. You really don't have to be a net savvy person for using and enjoying benefits of Windows.
Another significant feature of Windows is that the users get the liberty to upgrade to the upgraded versions without much trouble. In case of troubleshooting, you can always rely on our expert computer tech support team. It will really be of assistance for you to deal with all the technical issues related to Windows OS. The following tips will aid you in getting an idea describing how to resolve common Windows errors at the earliest.
Troubleshooting Tips For Windows
You can always Tap on F1 to start with any technical issues. Apart from that, you can very well make use of reliable online technicians who can help you through remote access. They will be ready to answer your queries and provide the necessary help at the earliest.
In case of smaller technical problems, you can make use of the Help and Support feature found on Microsoft Windows. This personal computer support option on the system has got links to information pertaining to Networks, Printers, and Faxes.

Make Use Of Windows Help

If you are using a Windows 7 PC, you can activate the support center from the basic Start All you need to do is directly enter Help and Support in the search bar. Alternatively, there is another option for doing it. You can go to Maintenance option in the menu called Programs.

Adding to that you will be glad to know that you can get quick responses for Windows related issues and doubts. That is very easy by clicking on the (?) icon and selecting Browse Help Topics.
If you are having an old Windows version, you will have to make sure you have got the complimentary CD that helps in the installation.
Another important aspect that needed to be checked is that you have to enable Help and Support for activating and using the support features. Click on MSC keyword and move your cursor down to Help and Support.
Once this is done, you need to ensure that Startup Type is switched on to Automatic. After that ensure your service status says that It's Started.
So next time when you are facing any technical issues on your system, make use of Windows Help and Support. That will certainly be helpful and you can resolve common Windows errors.