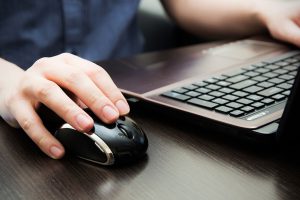 Computers are electronic devices and they can encounter all sorts of problems. Deadlocks and freeze are common issues with computers, and when you find that your computer has stopped responding, you can follow the below recommendations by computer tech support to unfreeze it.
The first thing is to give the computer some time to process. The computer might appear to be frozen, but it might be processing some complex tasks making it very slow. Therefore, you need to wait for a few minutes before proceeding further.
Is your PC Deadlocked?
To ensure that the PC is not deadlocked, you can press the Caps Lock key. If you find that the Caps Lock LED turns on while pressing the key and turns off while you press the key again, you can be sure that the PC is not deadlocked and can proceed to the next step. If nothing happens while pressing the key, then it means that your PC is deadlocked and you will need to restart it.
End the Not Responding Program

If the Caps Lock is turning off and on, you can be sure that the Windows OS is still working. However, some other program running in the PC might not be responding and making the computer to freeze. To find the program that is not responding, you will need to press the Ctrl, Shift, and Esc keys together to open the Task Manager. From the Task Manager window, find the program that is not responding and making the PC to freeze and close it by choosing End Task. This might unfreeze the PC.
You need to keep in mind that it might still take a few seconds for the unresponsive to be terminated after selecting End Task. Therefore, you will need to wait patiently for the program to terminate.
Reboot the PC
If you are unable to open Task Manager or do anything, you will need to restart the PC. You need to press and hold down the Power button of the computer for a few seconds and wait for it to turn off. Wait for a few seconds after the PC turns off and then turn the PC back on. The computer will start as normal if everything is okay. You might see a window asking if you need to turn on the PC in Safe Mode or start it normally. Select the Start Windows Normally option to run the computer as usual.