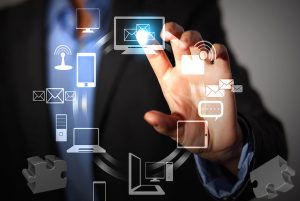 Cannot send email from Outlook? The Microsoft Outlook email client might stop sending or receiving emails for no apparent reason all of a sudden, the reasons for which can be many. There are two different ways in which you can go about troubleshooting the issue when you cannot send email from Outlook; by resetting the default settings and by ensuring that TCP/IP is set as the default protocol.
Make a New Email Profile
Open the Start menu and click on the Control Panel
Open the icon labeled User Accounts and then click on the Mail However, if you are using Windows XP, you won't find the User Accounts option, just double click on Mail.
The Mail Setup dialog box would open now. Here, click on the option labeled Show Profiles. To create a new user profile, click on the Add button, which would start a profile wizard.
Into the Profile Name box, enter Test and then click on the Ok You will be provided with some onscreen instructions, follow them promptly to complete the profile creation process. Once the process completes, click on the Finish button.
In the box that says 'When Starting Microsoft Outlook, use this profile', click on the name of the profile that you just created. Click on the Ok button to close the window.
Now, send a test email to check if you are able to send and receive email messages in the program.
Set the Default Protocol as TCP/IP
Outlook Email Issues

Open the Start menu and click on the Run However, if you are using Vista or a newer operating system, you do not need to open Run.

Into the Run or Start Search box, enter cpl and press the Enter key on the keyboard. This opens the Network Connections window. In the window, locate the icon with your network connection's name, right click on it and select Properties.
In the Properties window, click on the General In the dialog box that pops up, check if the box for Internet Protocol (TCP/IP) is checked. If it is not already, click on the checkmark to select it and then click on the Ok button. In case you are asked to restart the computer, click on the Yes button in the pop up box to do the same.
As before, send a test message to check if the program is working now. If you are still facing the problem, contact your ISP and check if you have proper internet connectivity.