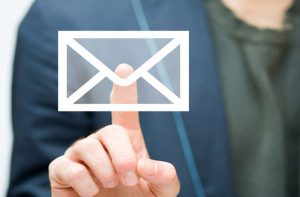 It is common to find an occasional error message when using MS Outlook, stating that they are issues with the ActiveX Controls in the program. There is no need to call the Outlook support yet. This error message simply means that you can enable ActiveX in Outlook so that you can access the special text format or animations present in the received message. Simply, closing the error message and trying to open the message repeatedly is not going to change anything. You will continue to see the same error message.
As mentioned above, to fix the issue you need to activate ActiveX in Outlook. This might have been set to Disabled by default as a precautionary measure. According to the Outlook support website, this is a common practice to protect the program from virus infections that might enter your system through unauthorised ActiveX content in spam messages. So, disabling it back after you are done with your current use for it would be a smart idea.
To enable or disable ActiveX in MS Outlook, you need to proceed as follows.

Go to the main toolbar in Outlook and select the option Help. Click on the option About Microsoft Outlook to check the version number of the Outlook program you are using. In the older versions of Outlook, especially the 98 and 2000 versions, you are required to change the security zone to activate ActiveX. To do this, go to the Tools menu, select Options and then, choose Security. If this is shown as a restricted zone, you need to change it to trusted zone. This will activate ActiveX.
A security prompt would appear on the screen. You can enable ActiveX from here. This message usually appears under the Menu bar. You have to click on the Options button to see the settings for enabling ActiveX. This is how it normally works in the 2007 Outlook version. The prompt for accepting the ActiveX content would appear on the screen and you just need to click on the OK button to start viewing the content.
As mentioned above, enabling the opening of ActiveX content in your email messages is a risk that might lead to virus infections. So, check the sender before you accept the ActiveX content in the mail message. Spam messages loaded with ActiveX content might contain hidden malware. If you are sure that the message is spam, delete it without bothering to open the ActiveX content in it.